PAYMENT PLANS
At Laser Eye Center of Lubbock , we are proud to offer payment plans to fit your needs.
We have learned what patients like you want in a payment plan. So we designed our program to be not only easy to use, but also affordable. A program that bridges the gap between your wallet and your dreams, putting the new you within reach.
Our program makes it easy to turn the dream of a new you into a reality:
Credit Line for Current and Future Procedures (subject to approval)
100% Financing with No Down Payment
Low Fixed Interest Rates
Low Monthly Payments – Up to 60 Months to Pay
No Prepayment Penalty
No Minimum "Purchase" Required
No Application Fees, Loan Fees, or Annual Fees
Currently we are offering 0% interest for 24 months
Arranging payment for a medical procedure before you visit Laser Eye Center of Lubbock for a consultation is similar to getting pre-approved for a mortgage.
By setting up the payment plan first, you know you can afford the procedure you want. So, instead of worrying about the cost of the procedure, you can focus on getting the results you want.
Learn more about your payment options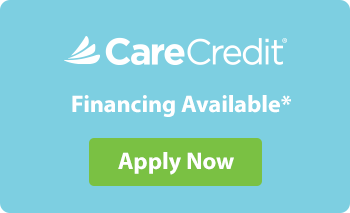 Here's how it works:
1. Tell Us About Yourself – Complete the patient information form, which is available at our center.
2. Submit For Quick Approval – We'll notify you as soon as you are approved.
3. Visit us at Laser Eye Center of Lubbock for your free, no-obligation laser vision consultation.
4. Your Payment Amount – Once the doctor evaluates you for the procedure, we will tell you what your monthly payment amount will be. If you want to make a down payment be sure to tell them so they can include it when they calculate your monthly payment.
5. The Day of Your Procedure – You will be asked to sign a Procedure Verification form. That's it – no burdensome paperwork to wade through. You will then receive a monthly statement. Simply pay this bill as you would any other each month.